Starring:
Yeom Jeong-A, Tak Jae-Hun, Yun Ji-Min, Shin Seong-Rok, Jo Hee-Bong
Synopsis:
Ju-eyon and Seong-tae have been best friends ever since they first met each other 10 years ago. But in one night their 10 year friendship comes crashing to the ground after they sleep together. The comfort and security of marriage is a siren call, and the two decide to forego their ideals to spend their first day as man and wife. However, their perfect lover soon appears right in front of them: A sexy editor appears to seduce Seong-tae and an advertising director appears to tempt Ju-yeon. With a single smile they turn the newlyweds' dream into a nightmare. Even after only a few days, they soon find themselves faced with the worst choice of their lives as they struggle to reach happiness.
---------------------------------
The poster looked fun so I decided to watch this movie. Plot didn't seem that interesting and it wasn't. Screenwriting felt a bit loose. They got everything started but didn't end anything properly. The time jump at the ending was totally unnecessary. It was supposed to be comedy and it was kind of funny. The beginning was promising though, it seemed like fun but after they got married all fun ended and it turned into one big childish game that reeked of used jokes presented in no funny way. There were couple scenes that made laugh out loud but then I went back at feeling disappointed.

The movie had potential, screenwriting wasn't the worst, acting was good and at times absurd humor hit me in the face and made me laugh. But it just went on and on without any climax, not even anticlimax... and then it drained my energy little by little and I started feeling like 'when is this movie gonna end'? But the ending was pretty hilarious and overall the movie was entertaining. I don't suggest watching if you search for something rather intelligent. But recommended to allromance lovers.

The acting wasn't bad at all. I liked all cast members and all side characters. Character development was good. All characters were
a. written well
b. acted out well
c. directed well.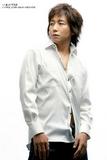 3/5
Just your typical romantic comedy. A bit funny, a bit touching and at times just so wrong and pretty unrealistic. Overall entertaining.