For a while I have been wondering... What's with the age difference? I don't mind but I don't understand why did they have to add such a big age difference in this drama? it's not like it was the biggest problem they had to overcome.
I finally noticed the parallel parent child stories. Seung-hyo and his dad, Young in and her dad and Ho Joong+ his father. They could have concentrated on other stories more too. Now Young In's father got the most screen time. And other relationships just faded away and didn't get proper ending. For example, I think Young ae got too much screen time and her role was too important. I was so fed up at watching her dull face.
With every episode Yoon Kye Sang keeps surprising me. This guy is a monster!!! I love his character and I love his acting, that eyebrow thing he does so often is absolutely CUTE! He is really good at expressing his emotions! His glare makes me shiver, his sad face makes me feel painful, his loneliness touches me. The only complaint is that his smile isn't that cute. I dunno why, maybe because it's too fake? It's just not cute. I like his serious face a lot more!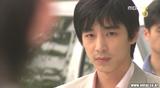 I can't believe Jae Ha was so stupid. He was always very careful with Seung-hyo and always considered him as an dangerous opponent so how come he acted so stupid now. Was he going crazy because of the paintigs?

I swear this guy was so stupid. His motive for kidnapping was stupid too. He looked good but he was SOOOO stupid. xD




She saw her father in the paintings. I can understand how painful it must have been.



Thinking about something?



Cute, eh?



Look at his shocked face!



Can you see love in his eyes?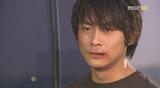 The whole fight was embarassing. But the sounds when getting hit were kept at minimum thank God!



As if the world had come to an end.



He finally touched her willingly.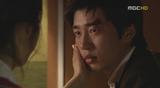 All that talk about tears being safety belts was SO cute!!



They were so cute. Such a romantic scene. "You should just stick your face out for me" xD
"...my boyfriend got hurt"
"What?! Boyfriend?"
"Well, you certainly aren't a girlfriend"



He couldn't help but stare at her.



"What are their names?"
"They don't have names"
"What?"
Look at Young In's expression in second picture xD
"I never call them so I didn't gave them names"
"Can I name them?"
"You will do it anyways, so do as you wish."



"Don't look at me like that."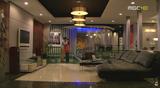 Finally the long awaited kiss. It wasn't that good, thanks god they showed it from far so the fakeness didn't make it look too stupid.




So dad choose to protect his no good son after all. That was kind of predictable.



"You can take the paintigs. I don't need them" She was so broken. Jae Ha must have finally felt the weight of his crime.



Look at dad's face xD



The paintings are hauntig him!



Pretty good looking fella after all.

Yoon Kye Sang goodies