"What a hypocritical guy" So he finally realized it. I felt like trough the drama he felt guilty all the way. When he did what he did he never expected it to be so bad.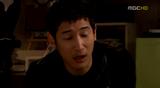 "Is you IQ really only 99?"
Ha ha xD
"It wasn't me! Really"
That poor guy was about to die that evening.
Drunk Seung Hyo was really cute *heart* Lee Un was cute too, his character in the drama was really sweet and his smile was always bright R.I.P
Your figure is a total S-shape xD I kinda pitied the sceretary for being used so heartlessly.
No, he just had to play suqash. There are no other sports in the world. Seung Hyo plays golf and Jae Ha squash. How ironic.
Feel Seung Hyo's deadly glare and tremble.
"Don't laught in front of me, don't cry in front of me. Don't do anything!"
"Why?"
"Hyung-nim said he likes hie turtles more than you?"
Ok, I know this sounds ridiculous here but it must have been really painful for Seung Hyo.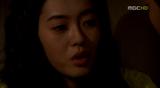 This was such a sweet moment. Why did it have to be so damn dark... They had a good chemistry.
*ho ho*
*Don't you ho ho me*
*You will so regret coming here*
*Why is this disgusting guy here?*
War is starting. Did anyone else feel the tension in the air?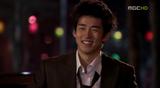 Sometimes I don't really get Il Gun. "My daughter will hate this guy when she sees him like this" ... lol
This father and son relationship is so doomed.
I can't believe Seung Hyo was able to say such cold things to his father. Poor father... He was alredy suffering so much every day.
Yoon Kye Sang goodies