(click on the pictures to see them bigger)
This movie was hilarious in a wicked way. It was good. GOOD! seriously. I loved everything about it. It wasn't too long, plot was good and captivating, acting marvellous but the best part was humor. It was pretty dark and violent but definitely funny. It also had lotsa elements I love:
guys becoming friends (I don't mean anything gay)
students looking up to their teachers
from bad guy to good guy
lotsa cool fighting scenes and real violence (I know this makes me creepy)
deep quotes and sayings
cool main guy
good lines
wicked humor
Lee Jong-hyuk charmed me in Powerful Opponents aka Rivals drama. He doesn't look very handsome (in my point of view) but he sure is charsitmatic. And he is good at acting. My cool, kind and caring Gwang Pil had turned into ambitious and somewhat shameless cop.
vs
Kim Rae won my favorite since My love Pazzi (and tru Attic Cat, What Star are you from and Gourmet). He didn't disappoint me now either. He looks great, nice body, tall and the face... he definitely has the face.. but the most importantly he definitely has talent. He has his charm, there is this thing about him... because no matter what role he gets, whatever he does, he always captures my attention. There is no boring moments with Kim Rae Won. His laughter and his smile are really cute and he is funny. No matter what he does, he makes me smile and laught. Even in this movie he made me laught so many times even though this stuff is serious, man. Without Kim Rae Won this movie would have lost it's sparks. And I am definitely serious and sure about that!
I really liked the plot but it wasn't perfect. At the end when they went to arrest those bad ass guys it was really fake how Dong-hyuk's partner suddenly started doubting him. Then the gangsta guy went crazy and killed everyone. And... that's it?!! wtf?? Come on, that was really fast/unnatural/lame/hasty solution! And what's with the pathetic kidnapping? Then the guy flew tru the windshield? It doesn't break that easy you know?!!! Also it was such a big clichee that the ploice forces are rotten as hell. In a way this movie had nothing new to offer, typical, typical, typical... but what's wrong with being typical? The plot was interesting and advancing speed good. Though I wished that training would have lasted longer. In a way it was very simple, no hidden scerets, no sudden turns. It went on with a good pace spiced with action. Mister Socrates is more like a slice of life movie. Also the ending was REALLY good! The expression on father's face is worth remembering "What are you guys wearing?"
What else? Well, supporting cast did outstanding job. They were all very convincing and their acting was great. Sceneries were cool too and the fashion... really hot and cool clothes. KMR looked very good in that white shirt <3
OST was very catchy. I haven't seen this good music/movie combination for a while now.
I give 4/5 It's a shame I can't give full points because at the end there was this SO LAME scene. But overall this is a GREAT movie. Very entertaining.
Some screencaps
They did everything to make him...
study... xD
Kim Rae Won looking really cool!
"What if I fail the test?"
"Then we will make you study another year"
"Fuck... If so I'm dropping out"
"Try to relax. I have faith in you"
And guess what? He passed.
This is one serious dude here.
It was so disgusting when he ate his cig to show to grandpa that there is no messing around with this badass.
Uuuu-uuu! So scary. That's a perfect opinion about Kim Rae Won's character.
It was so funny when Dong-hyuk broke the glass to get imprisoned. But he couldn't relax even in the prison. "Study this while you are in here" When the guy put hie hand in the pants to take out that memo I seriously thought about something elese.
Awww... Doesn't he look happy? And the sky is so blue...
My favorite scene:
KRW looks really cute on the 4th picture





Look at the teacher's face when he looks at KRW after the guy has complained. That's... eeevviiilll! xD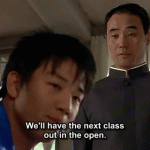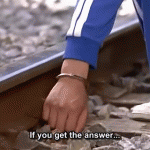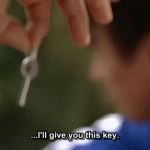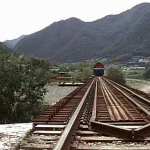 Look at Kim Rae Won's face. He is like wtf?

Why was this movie so gay?
That's so gay. Why don't you say it again? I'm sure he wants to hear it again
Good boy.
This looks seriously GAY! But for some reason I don't hate it at all (my hidden shounen-ai side wakes up now)
Take a look at the guys at the back. Gay or not?